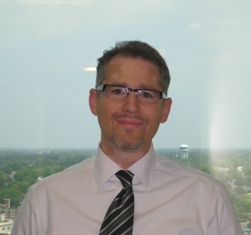 Uniondale, Long Island, N.Y. June 4, 2013 – Ruskin Moscou Faltischek, P.C., announced today that Stephen E. Fox has joined the firm as their newest partner and member of the firm's Corporate and Securities Department.
Mr. Fox's practice focuses on representing public and private companies with respect to their securities law and transactional matters, with an emphasis on capital markets transactions, reverse mergers, public and private offerings of securities, and public company compliance.  Mr. Fox also has substantial experience representing operating companies and funds in mergers and acquisitions and joint ventures. For his start-up company clients, he provides advice from their initial formation and capital-raising to exit strategies for their investors and insiders. He also has expertise in hedge fund and private equity fund formation and compliance.
Prior to joining the firm, Mr. Fox was a Partner with Herrick, Feinstein LLP, where he had a lead role in the firm's public company practice and authored a series of quarterly newsletters entitled "Public Company Perspectives," which highlighted significant happenings in the public company arena. Prior to Herrick, Feinstein LLP, he was associated with Sonnenschein Nath & Rosenthal LLP.
A resident ofRoslyn,N.Y., Mr. Fox is a member of the Nassau County Bar Association. He has lectured on topics related to capital market transactions and securities law concepts, including at CLE programs such as, "How to do an IPO."
"We are very pleased to welcome Stephen E. Fox, an attorney of exceptional caliber as a Partner to our firm's Corporate and Securities Department.  Stephen's extensive transactional and regulatory background adds depth and expertise to what is alreadyLong Island's largest and most experienced corporate and securities practice," noted Senior Partner Irvin Brum, Chair of the firm's Corporate and Securities Department.
For more than 45 years, Ruskin Moscou Faltischek, headquartered in Uniondale, has built a reputation as one of the region's leading providers of innovative legal services. Its attorneys are practical, experienced advocates who measure their success by their clients' success. Cornerstone groups in all major practice areas of the law are represented at the firm, including corporate & securities, financial services, commercial litigation, intellectual property, health care, real estate, employment, energy and trusts & estates. Clients include large and mid-sized corporations, privately held businesses, institutions and individuals.