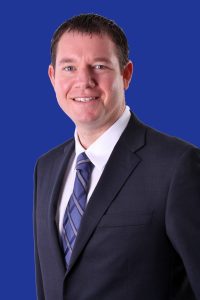 Uniondale, New York, February 7, 2013 – Ruskin Moscou Faltischek, P.C. announced today that they have become a major sponsor of LaunchPad Long Island, a new initiative to assist Long Island entrepreneurs, located in Mineola, set to open on February 13, 2013.
LaunchPad Long Island, a project undertaken by entrepreneurs Andrew Hazen and Rich Foster, is a "co-working" space where the tenants – start-up companies at different stages of growth – share work space with the aim of fostering creativity and collaboration. Hazen was the founder of Prime Visibility, a leading digital marketing agency which was started in an incubator space in 2001.  Foster is a (23 years old) serial entrepreneur with over a dozen successful companies.  LaunchPad is looking for both tech and any early stage company seeking the resources, space and creative work environment conducive to growth
Ruskin Moscou Faltischek Founding Partner, Michael Faltischek, Chairman of the Long Island Angel Network, said "LaunchPad represents a unique collaboration that will bring a broad spectrum of Long Island talent to support creation of new businesses on Long Island.  We look forward to supporting the business concepts to be developed at LaunchPad."
For more than 40 years, Ruskin Moscou Faltischek, a sixty member professional firm, headquartered inUniondale,New York, has built a reputation as one of the region's leading providers of innovative legal services. Its attorneys are practical, experienced advocates who measure their success by their clients' success. Cornerstone groups in all major practice areas of the law are represented at the firm, including corporate & securities, financial services, commercial litigation, digital media, energy, intellectual property, health care, real estate, employment and trusts & estates. Clients include large and mid-sized corporations, privately held businesses, institutions and individuals.