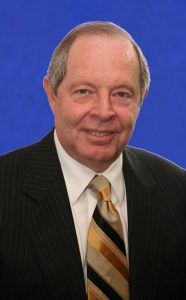 Uniondale, Long Island, New York, October 8, 2012 – Ruskin Moscou Faltischek, P.C. announced today that senior partner Michael Faltischek will participate in a panel discussion on "Long Island Funding Networks" on Thursday, October 11, 2012 from 12 – 1:00 at the Research and Support Services Building in the Stony Brook Research and Development Park,Stony Brook,NY.
The program sponsor, Clean Energy Business Incubator Program (CEBIP) seeks to address many key needs of an early-stage, energy-based technology business. This is especially critical in today's rapidly changing marketplace. They have assembled an unsurpassed team of partners and access to unparalleled resources to maximize prospects of startups and new business ventures.
Faltischek, chair of the law firm's Energy Practice Group and a member of its Corporate & Securities Department is a founding member and chair of the Long Island Angel Network, which provides a forum for entrepreneurs, investors and businesses to examine investment opportunities in new technologies or business models.  He also helped found Stony Brook University's Advanced Energy Research and Technology Center, and serves as its general counsel and vice chair of its advisory board.  The center fosters research and commercialization of promising technologies developed at Brookhaven Lab, Stony Brook University and other institutions.
Other panelists include Michael Wu, Board of Directors, Long Island Angel Network; Mark Lesko, Executive Director, Accelerate LI; David Calone, Founder, Jove Partners.  Mark W. Wilson, founder of Neworks, LLC, will moderate the program.
For more than 40 years, Ruskin Moscou Faltischek, a sixty member professional firm, headquartered in Uniondale, New York, has built a reputation as one of the region's leading providers of innovative legal services. Its attorneys are practical, experienced advocates who measure their success by their clients' success. Cornerstone groups in all major practice areas of the law are represented at the firm, including corporate & securities, financial services, commercial litigation, digital media, energy, intellectual property, health care, real estate, employment and trusts & estates. Clients include large and mid-sized corporations, privately held businesses, institutions and individuals.