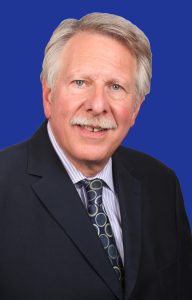 Uniondale, Long Island, New York, July 23, 2012 – Ruskin Moscou Faltischek, P.C. announced today that senior partner, Douglas J. Good, has been appointed the Chair of the Judiciary Committee of the Nassau County Bar Association.  Mr. Good has been a member of the Judiciary Committee for several years.  The Judiciary Committee is charged with screening potential candidates for judgeships and certain other elected or appointed positions to determine whether they are "well qualified" for the offices they seek.
Mr. Good has been with Ruskin Moscou Faltischek for over 30 years, where he is a senior member of the firm's Litigation Department, as well as a member of the firm's Employment Law and Corporate Governance Practice Groups.  In addition, Mr. Good serves as the firm's first General Counsel and is the leader of the firm's Practice Management Committee, a position he has held for many years based on his substantive skills in the field of legal ethics.
Mr. Good, a resident of Port Washington, is a past president of the Nassau County Bar Association, a fellow of both the American Bar Foundation and the New York Bar Foundation, as well as a member of the Federal Bar Council.  He has served as a member of the House of Delegates of the New York State Bar Association, and is a member of the State Bar Nominating Committee and a member of the President's Committee on Access to Justice.  He has also lectured before the American, New York State and Nassau County Bar Associations on topics including professional ethics, corporate and not-for-profit governance and a variety of litigation subjects, and has been published in various legal and business journals.
For more than 40 years, Ruskin Moscou Faltischek, a sixty member professional firm, headquartered in Uniondale, New York, has built a reputation as one of the region's leading providers of innovative legal services. Its attorneys are practical, experienced advocates who measure their success by their clients' success. Cornerstone groups in all major practice areas of the law are represented at the firm, including corporate & securities, financial services, commercial litigation, digital media, energy, intellectual property, health care, real estate, employment and trusts & estates. Clients include large and mid-sized corporations, privately held businesses, institutions and individuals.